WELCOME!
Thank you for visiting our website.

Friday is sale day at EMCC.
Eastern Missouri Commission Co. (EMCC) holds weekly sales on Fridays and Special Sales as advertised.
Fat cattle and slaughter cows and bulls start at 9:00 am with stock cows following.
At 12:30 pm we begin with veal calves, yearling and calves.
Some weeks we feature certain classes of cattle, but each week we sell ALL classes of cattle and ALL classes of cattle welcome.

We feature weaned calves and yearlings sales held in season the 2nd and 4th Friday of the month. Bred cows and Pairs are featured on the 3rd Friday.
Click Here to view information on Upcoming Sales Listings

Call or email Lori at easternmo@gmail.com with any early consignments and watch website for listings.

For Most Recent
Market Report
(click here)

Here is a few of our Team:
Mike VanMaanen: 573-881-0402
Lori VanMaanen: 573-682-7008 or email: easternmo@gmail.com
Juan Huckstep: 573-324-2295
John Sutton field rep. from Bowling Green, MO: 702-336-4713
Terry Syrcle field rep. from Griggsville, IL: 217-440-8384
Frank Scherder field rep. from New Hartford, MO: 573-669-5321
Cody Hanold field rep./auctioneer from Brighton, IL: 618-781-9810
Mike Magruder field rep./auctioneer from Shelbina, MO: 314-605-1094
Tom Morehead field rep from Western, IL: 217-371-0702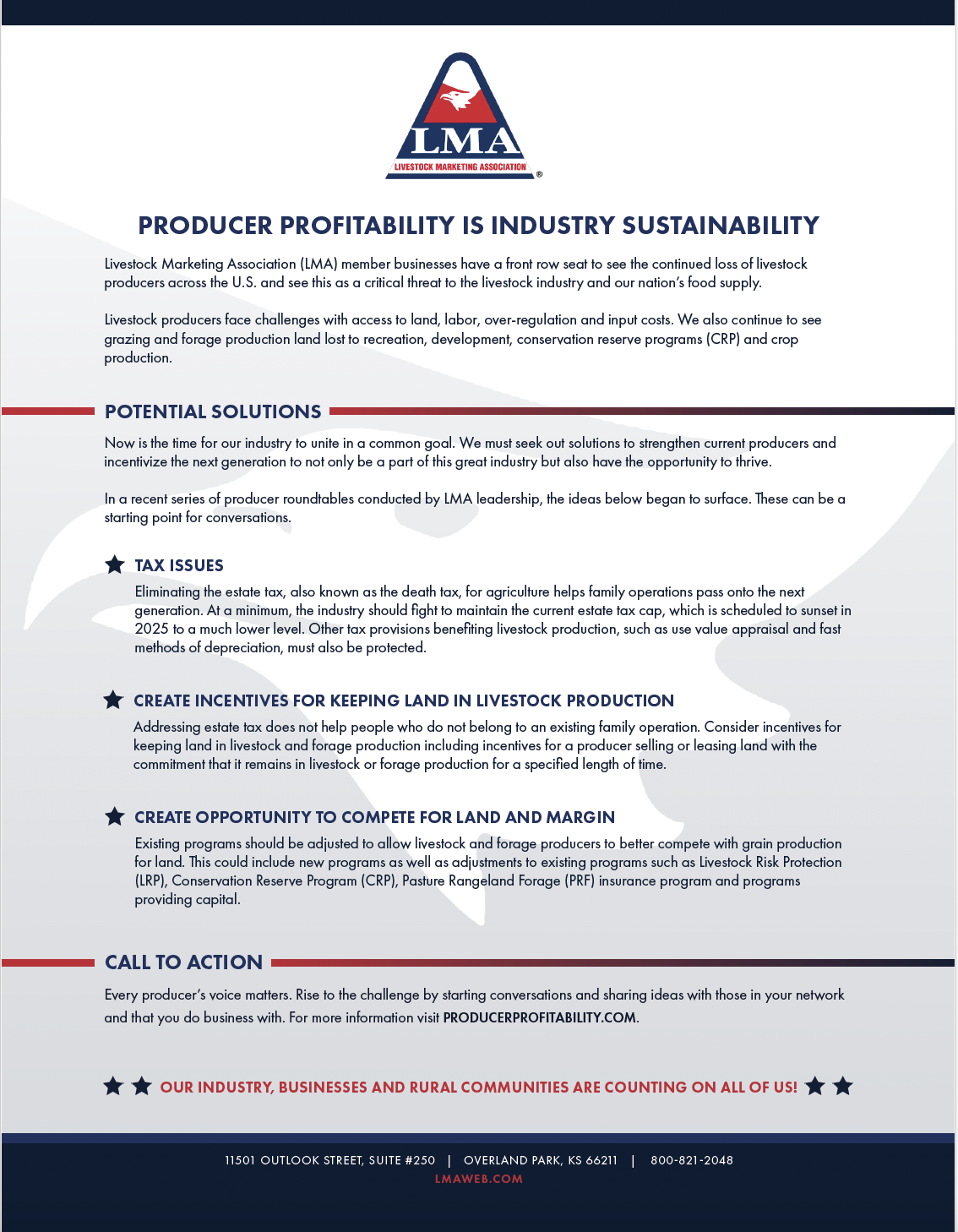 For more information please see on the flyer above, please see:
https://www.lmaweb.com/NewsAndMedia/PressReleases/producer-profitability-initiative-seeks-to-spark-conversation-unite-industry

Notice to Out of State Consigners: Any dairy cattle entering Missouri from out of state, including steers but excluding animals for slaughter only, are required by the State of Missouri Animal Health Dept to have a negative TB test. If such animals arrive at EMCC without this test, they will be quarantined a week and tested at sellers expense or sold strictly for slaughter only.

Notice of Breeding Bull Requirements: For a bull to be consider and offered for sale as a breeding bull two conditions must be met. First a valid positive Breeding Soundness Exam (BSE) test must accompany the bull. To be valid it must be completed and dated within 30 days of sale date. Additionally, bulls over 2 years of age or non-virgin bulls must also provide a Negative Trich test. To be valid it must be completed and dated within 30 days of sale date AND the bull would have to be quarantined away from females until after the sale. Virgin bulls can sell with a signed virgin affidavit. Bulls offered without meeting the breeding bull requirements are slaughter bulls.

VIP Text Service
Are you interested in timely updates on upcoming weekly auctions? Join our new VIP Text service in which we can send the latest sale info directly to your cell phone. Simply text "EMCC" to 52236 on your mobile phone to join, you can opt out anytime if you find it's not for you. We think it will become a valuable service for most of our customers and friends.
SMS Terms and Privacy: https://www.age-texting.com/sms-terms-and-privacy-policy/eastern-missouri-cattle-
commission
Help Wanted: We have several part-time stockyard labor positions open. Applications are available at the office, by email, or online.
Employment Application